01. Complete Student Record
02. Performance Analysis
03. Smart Grading
04. In App SMS and e-Mailing
05. Paperless Solution
06. e-Payment System
01. Complete Student Record
02. Performance Analysis
03. Smart Grading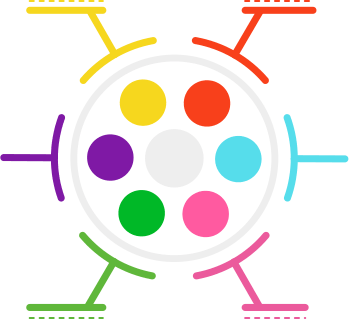 04. In App SMS and e-Mailing
05. Paperless Solution
06. e-Payment System
We're the Nation's Leading School Management System Providers
With over 8years of specialised experience designing bespoke educational solutions, we are uniquely placed to provide schools with the right technical advice and the very best services. We pride ourselves on being friendly and approachable; creating long lasting relationships with our clients to ensure continued success
Effective Cost Reduction
Reduce cost and raise financial efficiency by lowering the demands of frequent paper work, maximizing the reduction of people dependent processes.
Real Time Tracking
Keep track of your academic performance from inception. Measure academic progress levels by leveraging real time analytics and reports of your own performance over a given period
Smart Messaging
School Admin can send messages on the go to an unlimited number of recipients on the portal. All stake-holders can enjoy prompt access to school's updates and stay abreast of every new development, as information flow becomes seamless.
Error Reductions
Reduce errors, increase accuracy, save time and energy by eliminating the manual processing of Student's grades. Automatically compute scores and easily generate reports
Track your Wards Performance Level
Keep track on your Ward's academic performance, use graphical reports and analytics to stay informed about Ward's academic strengths and weaknesses.
Improved scores computation
Teachers can enter scores offline, download score-sheets, update scores offline and upload same afterwards to the portal at anytime. This eliminates the fear of internet interruption and improves score-entry flexibility.
What We Do
Thinking visually from the start, and working together, we balance strategy, creativity and technology to create a beautiful online presence for your school. We will craft a high impact, feature-rich school website designed to communicate the unique values and vision of your school. We have used our vast knowledge and experience of working with schools to develop a powerful School Information Management System that is bursting with education specific functionality and is incredibly easy to use.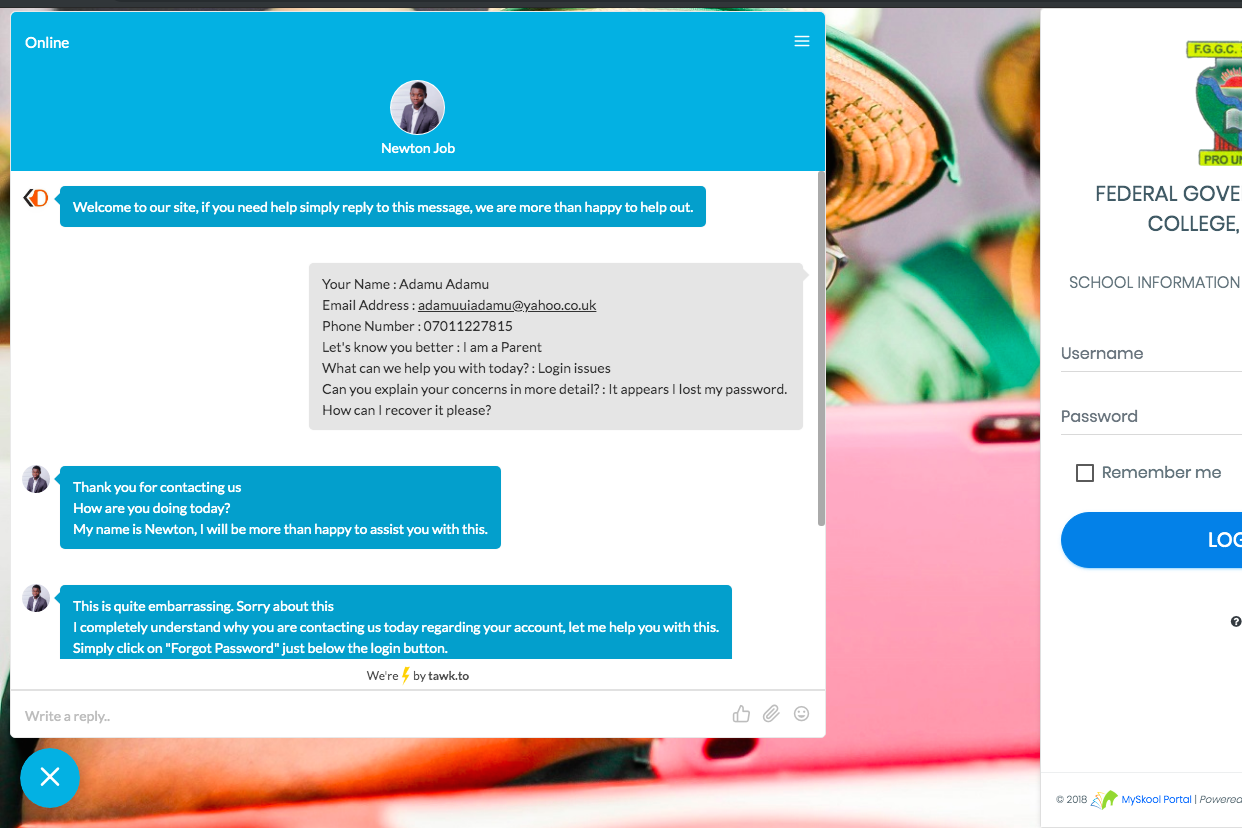 With our professional customer support team, be rest assured, we are more than happy to assist you at anytime! Our support team is available 24 hours a day 7 days a week.
Features
Accomplish much more with just a click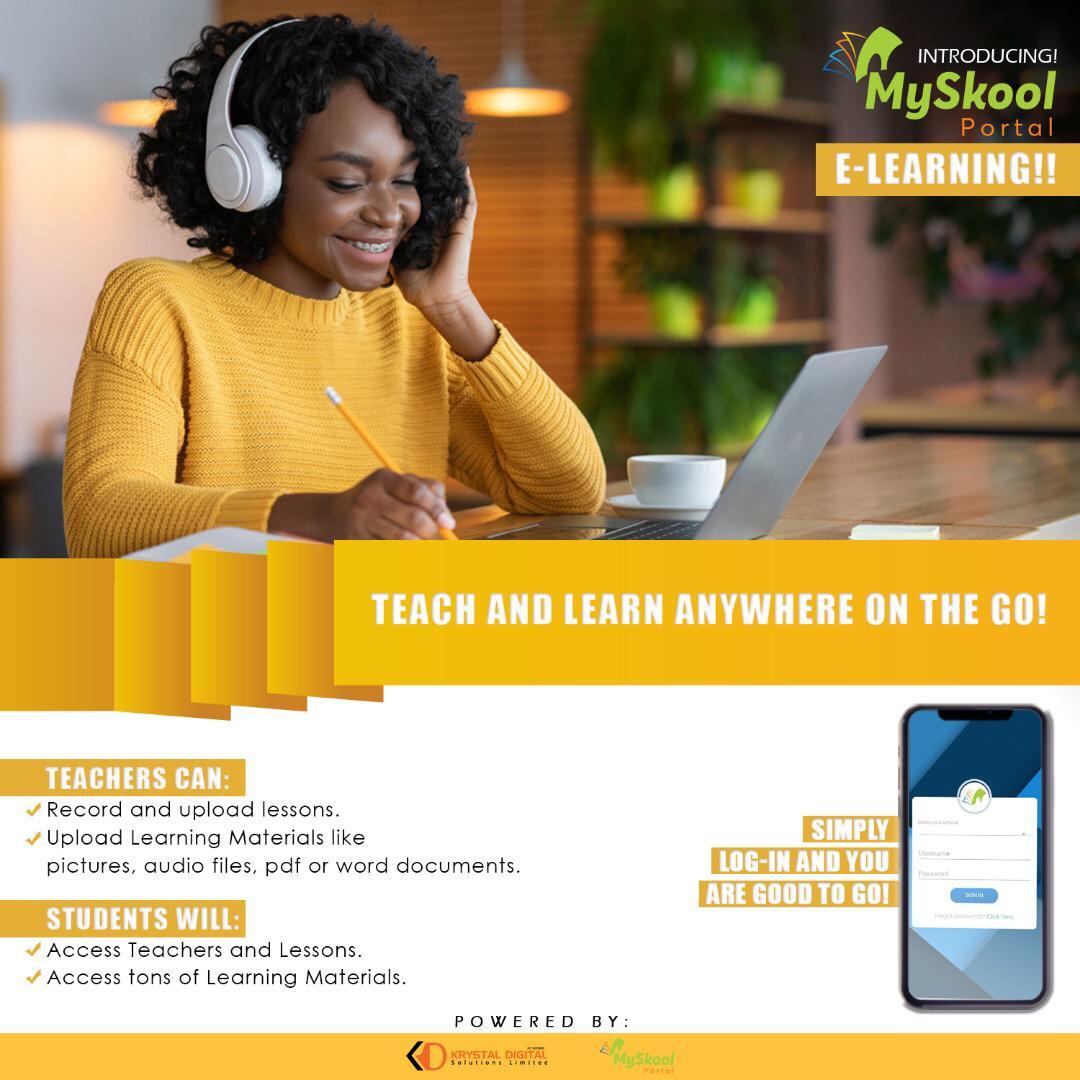 Access a repository of online study resources uploaded by teachers and instructors. Online study resources include videos, supporting concise notes, adequate infographics and clear illustrations for an effective learning experience.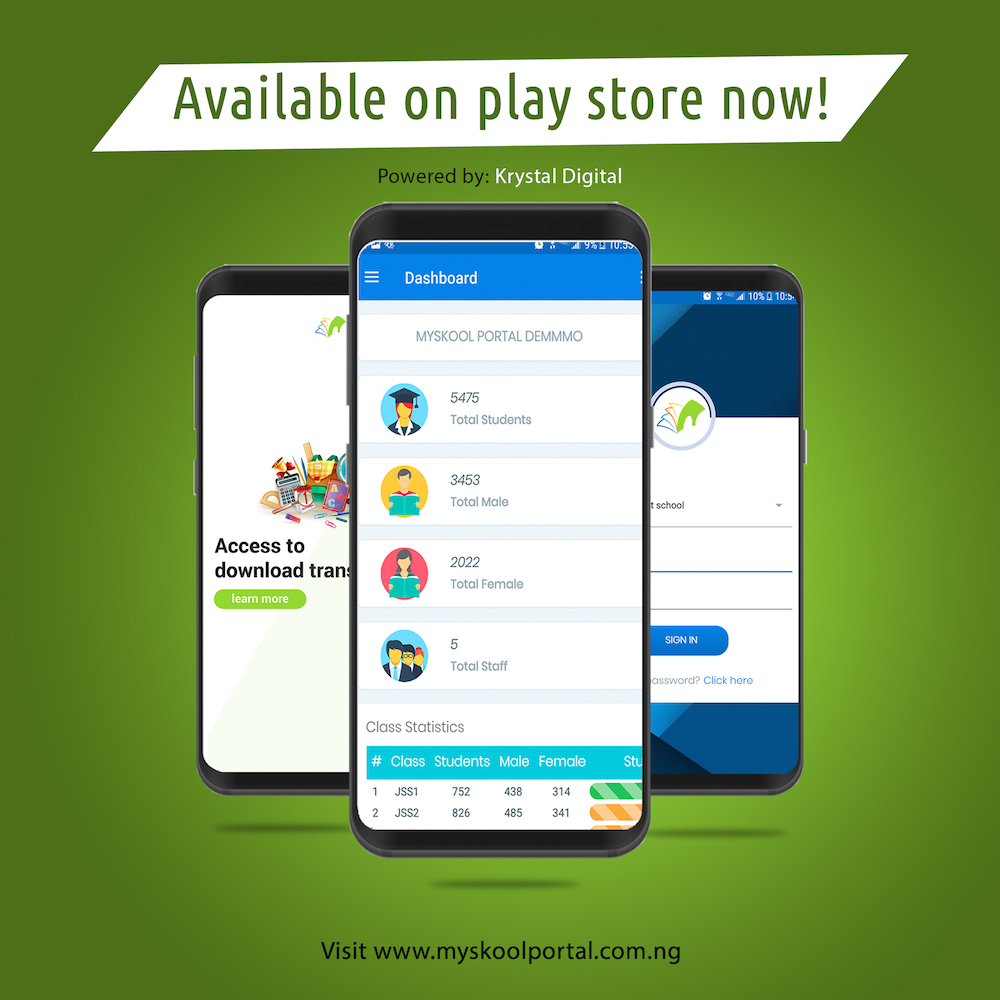 We are excited to announce the 'MySkool Portal Mobile App solution for schools is live. Achieve more with the device in your palms. No more hassles !! Hitch free!! There's more to discover!!!'
My skool portal has reduced a lot of pen and paper work and it has gone past the era of sleeping in school to complete manual result.
MR ASOGBA SOLOMON
HICT (BIDA)
MySkool Portal has automated a lot of School administrative processes. Work is now easy and seamless.
MR OLAMILEKAN
HICT, FGGC OYO